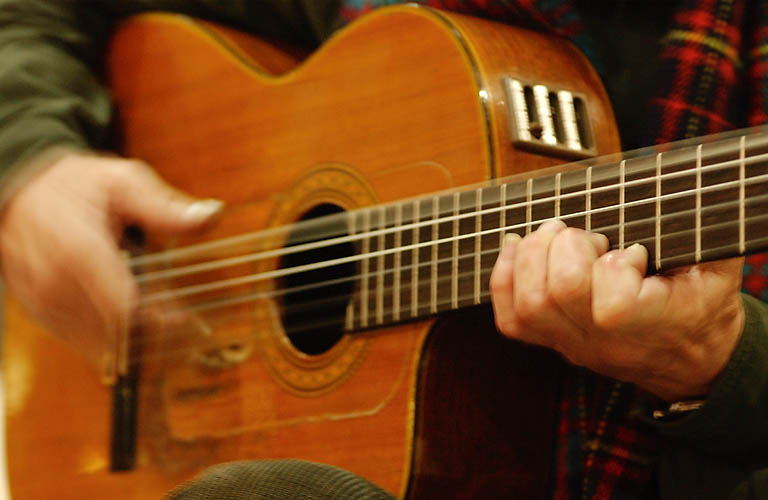 The 808 Band had been playing cover music gigs in Omaha and the surrounding community for years when the drummer answered an ad placed by Steve Villamonte for a studio drummer. He asked Steve to audition for the 808 band to play Steve's original music and that's how the they got together. Shortly after Steve brought Karen Davis & Dennis Cool for supporting Vocals. The band had played several gigs getting positive reactions to the originals and developing a 20's to 50's age fan base, when they decided to jump full swing into the studio to work on the freshmen CD.

The band did a CD release December 10, 2010 and the drummer passed away eleven days later. The band took several months off after the shock then began auditioning for a new drummer. Mary Okeefe was a perfect fit, and the band is now booking gigs to play once a month.

Steve has written enough material to fill a sohpmore CD and is currently beginning to lay tracks. 

Denny Cool has been singing and entertaining crowds since age 5.

Has performed in numerous theatre productions and is currently a

co-front man of cover band AVARICIOUS

Dennis Cool: Lead & Harmony Vocals

Mary O'Keefe: Drums, Vocals

Randy "RJ" Jackson: Keyboards, Vocals

Steve Thornburg:  Alto Sax

Steve Villamonte: Guitar, Lead & Harmony Vocals

Karen Davis: Harmony Vocals


Bryant Fisher: Bass Guitar

Mark was playing drums at the age of seven and played in working bands since 1969. He picked up a bass guitar at 13 and played bass and drums in jazz trios and numerous rock & pop projects. Mark traveled with Salem Baptist Church in the early 80s as their bass player & drummer. He became a professional firefighter in 1984 but continued to play music when time allowed. In the 90s-2007 Mark played on numerous recording projects at Every Wednesdays recording studio. 2007 he became the lead vocalist for the band Six String Willy & Shotguns & Beer. Currently playing drums and singing for Steve Villamonte & The 808 Band, and playing drums for the Remaining Relics, & sub singing for Stroke-o-Luck.

Got a guitar for 16th birthday, and played in a band a week later. "The other members would turn my amp all the way down, but it was my garage so they let me hang out." Joined The Last Chance Band out of high school and co-wrote with Mike Moberg (Moby) most of the music for an album (Fields) released in 86. Quit playing completely for 23 years when (because he did not have a sitter) his two young sons spent a day in a recording studio crying. Steve dedicated his time to his family and work as a Certified Executive Chef. Steve met Christine who heard stories of the past and gave Steve a Guitar for a birthday present.  Steve authored all the songs on the CD "Way Back Home" from real life experiences.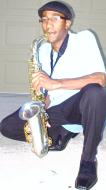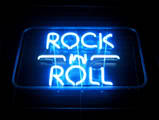 Frank began playing tenor sax in 5th grade and eventually moved on to bass guitar and then alto sax. He has played semi professionally since the age of 18. Frank has been a frequent guest on local radio stations KFAB and Z92. Frank has opened for such acts as Tim McGraw, Lynyrd Skynyrd & the Revolutionary Hamster Flight. Frank is a sensitive, likeable person with the soul of a jester, who sometimes "blows it" at the worst possible time.

Karen Davis grew up in a home filled with music.  Especially on the weekends the house was filled with Sarah Vaughn, Nancy Wilson, Johnny Mathis and R&B tunes.  Her mother and father would harmonize as they sang together for fun.  Her love of vocal music kept her in chorus all the way through high school and on many occasions she and her cousin entered their trio in talent shows.  After a long career and raising her children she finds it exhilarating to participate in the band and sing with Steve Villamonte.  She also enjoys the energy of performing and is simply having a lot of fun getting back into music.

Bryce started performing at an early in church, and has been playing the saxophone for over twelve years. He is influenced by greats such as John Coltrane. Bryce is currently a student at the University of Nebraska at Omaha studying Music Performance. Bryce has performed at numerous events locally. In 2009 Bryce joined Steve Villamonte and the 808 Band. Although Bryce is young in the Jazz circles, he has a very distinct sound that is precise and skillful. He has ingenuity for a style that is upbeat and natural.

Edward Archibald is a Jazz saxophonist with over 30 years of experience. His musical roots are a mixed bag of Jazz, Rhythm and Blues, Country and Classical music, which gives his sound a truly unique flavor.

Edward has had the privilege of playing along side Chaka Khan and as the solo opening act for Kem in 2009.

He has performed on the same stage as Marcus Johnson, Everett Harp, and Nelson Rangell and has also had the honor to be the opening act for the legendary Al Green.

He's appeared on the local television talent show "Jazz One" and for the last several years he has played at the popular Omaha Riverfront Jazz & Blues Festival.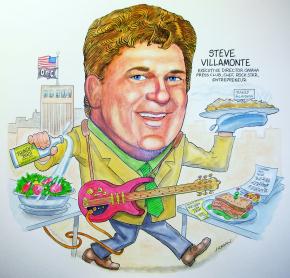 Omaha born and raised, Steve began playing the Sax at 13, studied with the late renowned classical clarinetist, John Zeigler. Later playing Omaha's "Summer Arts Festival", the "Taste of Omaha" and Soaring Wings Winery for several years and serving as back up band for Concord recording artist, Karrin Allyson for Joslyn's "Jazz on the Green" concerts, and once for the Summer Arts Festival's Main stage. Steve can be heard around the area with The Steve Thornburg Quartet, Soldiers of Soul, Pianist Lynn Scott, Bittersweet, Little Joe and Big Trouble, Bluffs Big Band, Roadhouse, with the national touring band Doug Allen and The Chicago Mob. Instrumental in bringing Memphis B3 organ great Charlie Wood to Joslyn's Jazz on the Green, and backing up the show.


Randy started studying classical piano before age 10 and by age 12 debuted with his first band as a drummer to win the sixth grade talent show. He spent the next 23 years playing everything from progressive rock to country and disco. And played every type of gig imagionable from hotels to football stadiums, including being the music director for a stage production of the Rocky Horror Show.  Most recently recorded many projects at Every Wednesday Recording Studios where he met Mark Lane and the beginnings of 808 began.

Randy also plays with the Bittersweet band as well as other projects in and around Omaha.

In memory; Mark passed away days after our CD release

Mary O'Keefe has been playing the drums since she was 11 years old. She's played with groups as diverse as Creighton University's indie rock band, "Trip Akimbo" (late 80's)  to funk revue "Planet Boom" (late 90's) to a Black Keys cover duo, "Sunshine Parade." (2007-present) Mary has been featured in her own family groups, together with her husband, Steve Thornburg; the soulful "Soldiers of Soul" and the straight-ahead jazz "Steve Thornburg Quartet."  As a player, Mary has appeared at The Downbeat Club/NYC, Blue Note/NYC, DC's One Step Down, The Conga Room in LA, and The Kansas City Jazz and Blues festival, among other great venues. She has written reviews for magazines, newspapers and on line music sources, and has helped produce the Grammy-nominated album, "Ballads-Remembering John Coltrane" by singer Karrin Allyson, as well as is credited as Visual Consultant for Karrin's latest, the critically acclaimed, "'Round Midnight." Mary's former career as an Omaha radio personality ("Charlie & Mary" KFAB, "Mary, Tony, & Brian" KTNP, "Mary in the Morning" KROCK) has been replaced by her latest love, Graphic Design and Marketing for Infogroup, the world's leading provider of data and interactive resources.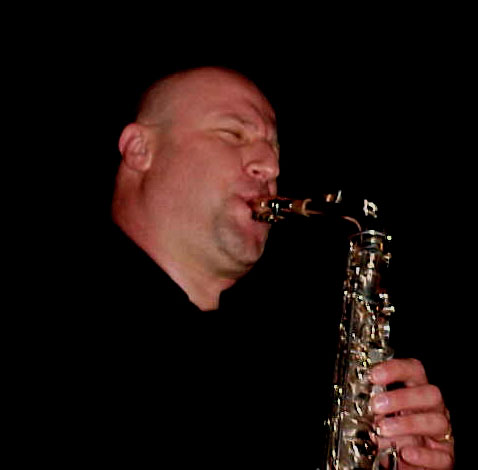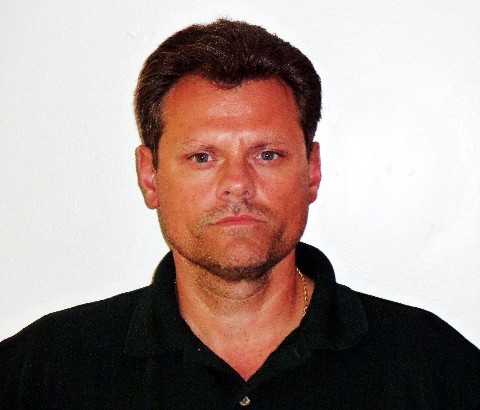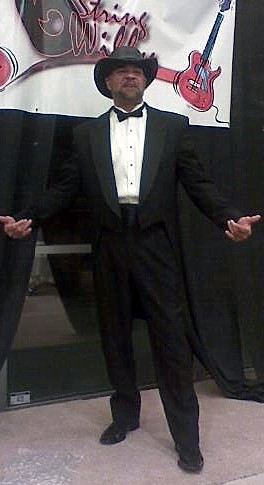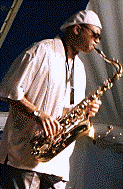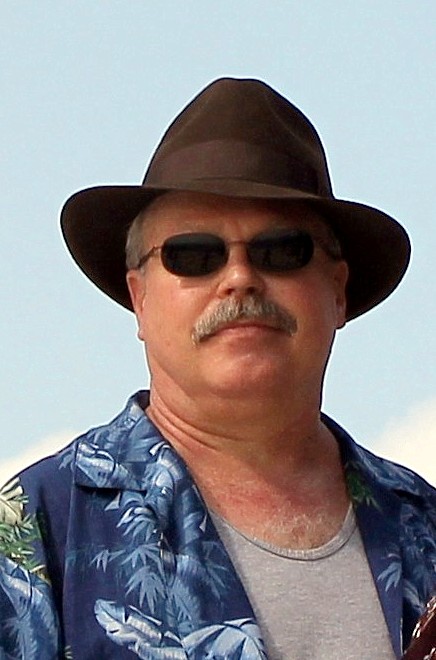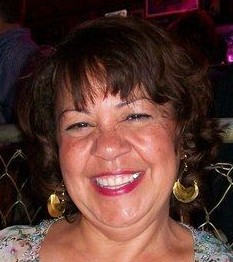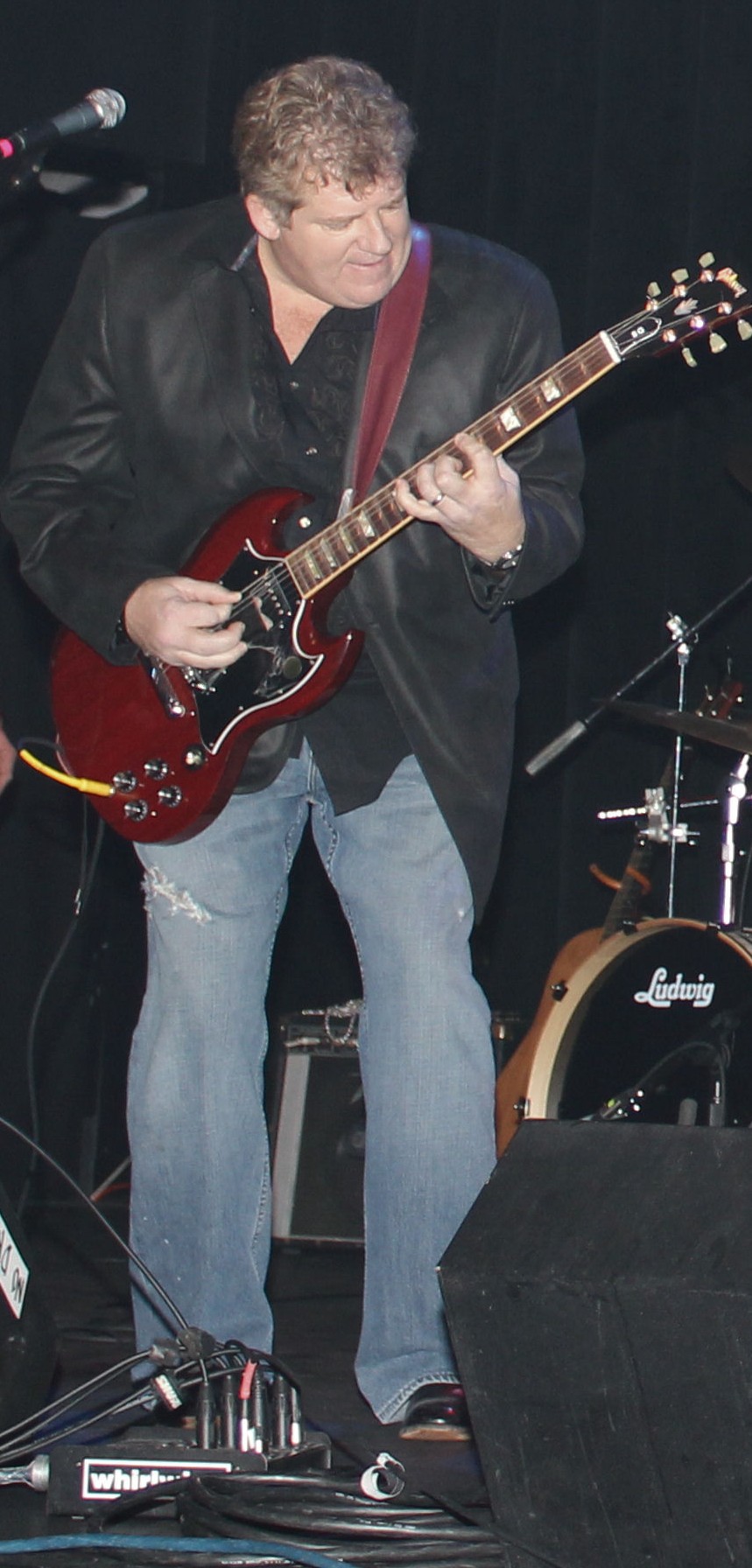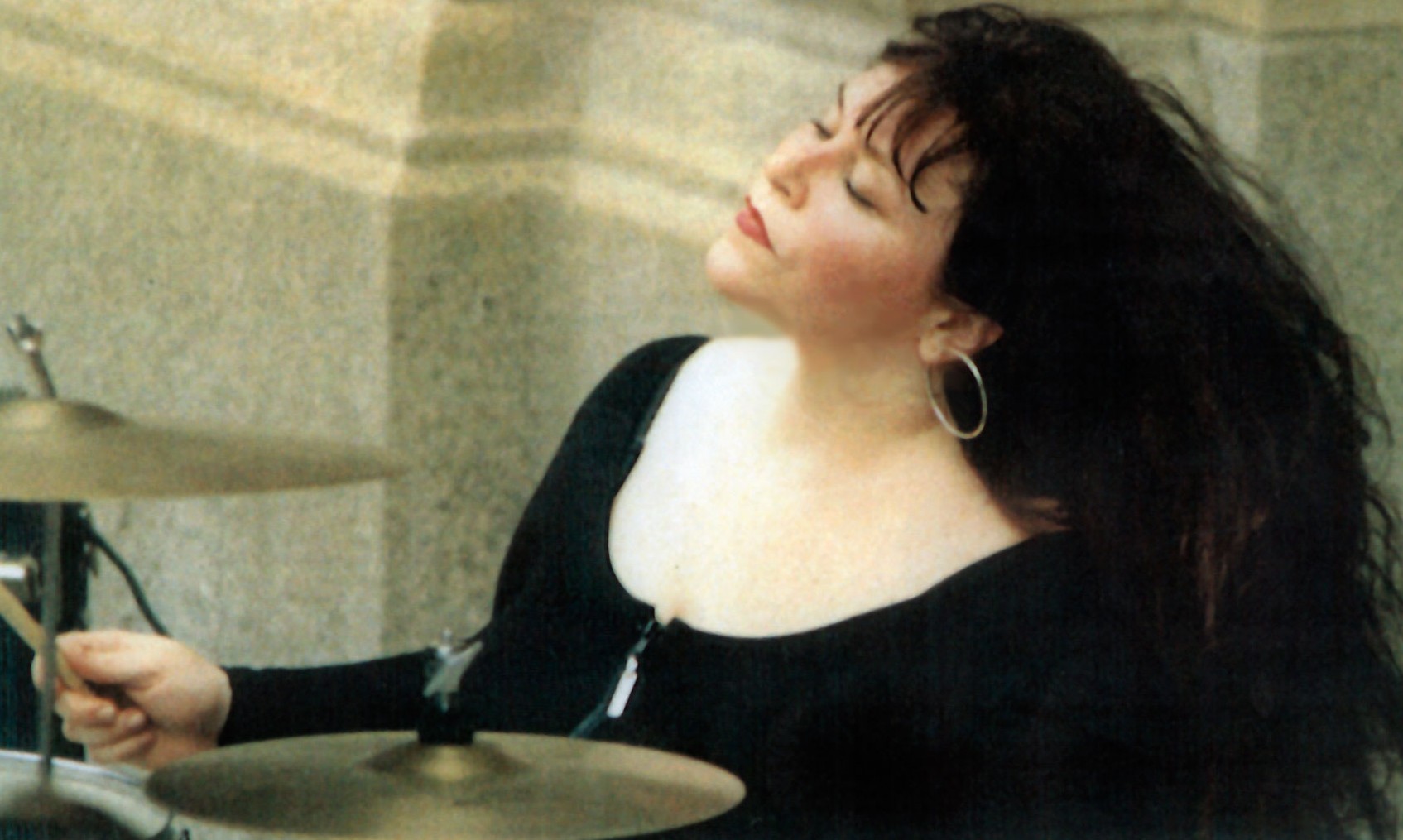 Bryant has been playing bass professionally for many years playing in several local bands. Bryant can be seen most weekends at local smooth jazz hangouts. A master of many styles he is often called one of Nebraska's finest.

Frank Prince: Lead & Rythm Guitar